Somawise Couple's Retreat
Unwind. Nourish the Body. Heal. Together.
Bring your body into your relationship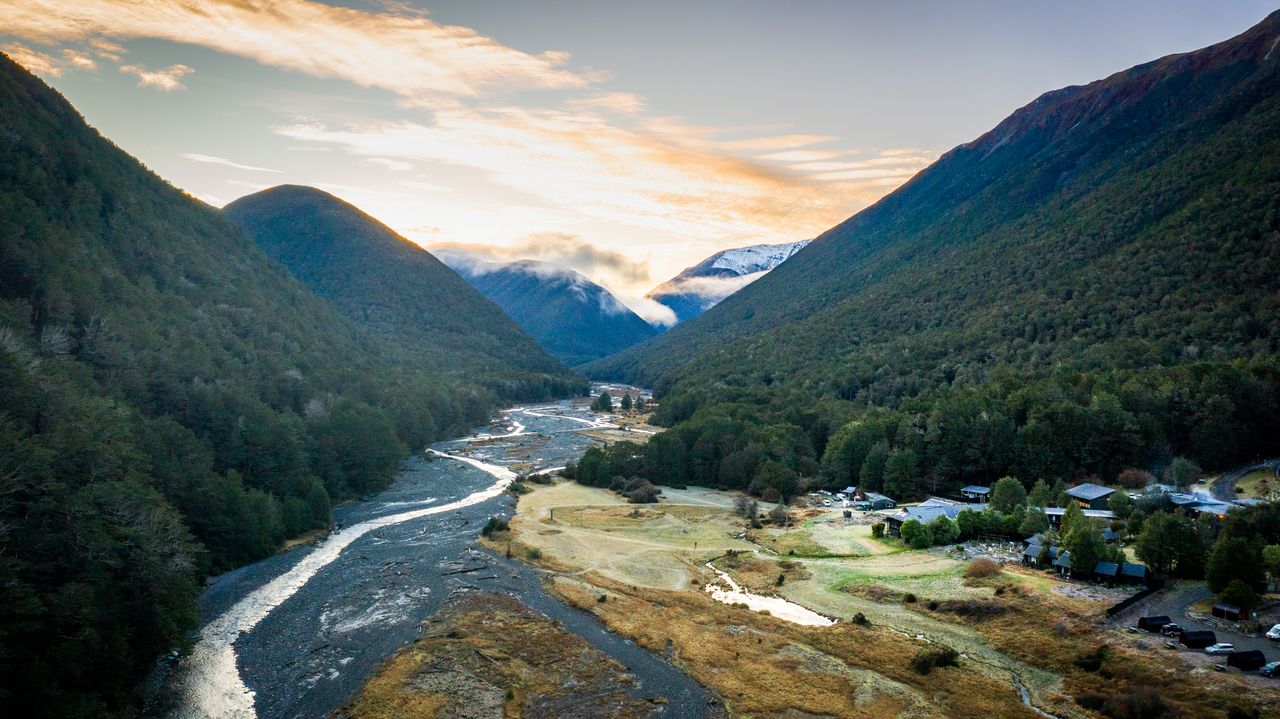 Retreat Overview
The Somawise Couple's Retreat teaches us why and how bringing somatic self-awareness into our relationships infuses them peace, understanding and harmony. Firstly, the body needs to be immersed in an environment that supports healing so that it can naturally move towards improved holistic wellbeing. As the body heals, the mind follows with an experience of calm. The Somawise Couple's Retreat provides that therapeutic environment.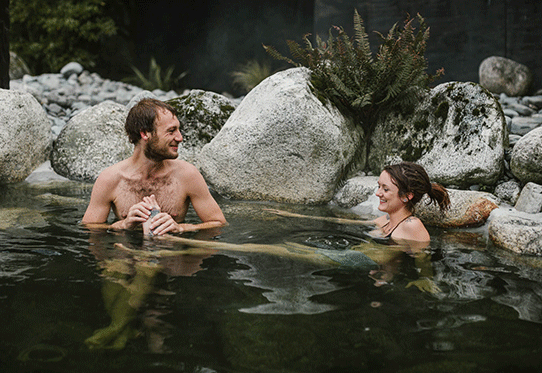 Maruia Hot Springs, South Island, New Zealand
Maruia Hot Springs is an award-winning natural hot springs, day spa and wellness destination tucked among the snow-capped Southern Alps on the picturesque Lewis Pass national reserve. Instantly feel connected to the mountainous landscape and nature surrounding you whilst you gift your body with therapeutic practices for the mind, body, & soul.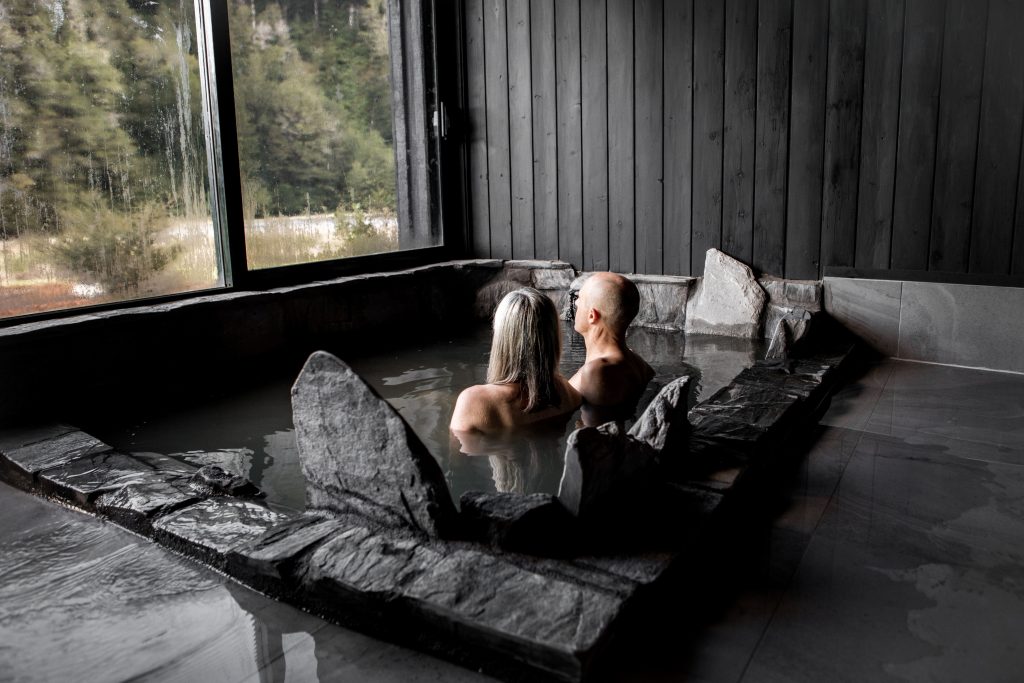 What to Expect
This 3-day intimate, small group – no more than 6 couples (12 people) – holistic experience has been designed to provide your body and mind with rejuvenation, invigoration, and healing.
Your body will be immersed in a nurturing and nourishing environment that includes meditation and breathwork, restorative yoga, geothermal spa bathing, sauna infusions, cold exposure, wholesome & healthy meals, and couples-oriented exercises, communication workshops and activities. 
You will leave with a deeper understanding of – and greater connection to – your body, as well as self-care practices that will support you in everyday life. Your body and mind will have received the gift of recovery while you learn tools and techniques to help your relationships deepen and thrive. 
Retreat Package Includes: 
Daily self-care practices and therapeutic modalities, including meditation, breathwork, and restorative yoga
Geothermal spa bathing, Finnish sauna, infrared sauna, steam room, and cold plunge pool filled by water from the snow-capped Southern Alps
Couples workshops and processes, as well as meditative nature walks to support the gentle process of reconnecting with the body
Evening discourses, communication and listening skill workshops, and fun activities like a Bachata Latin dance class
Wholesome & delicious food, including welcome snacks, breakfast, nutritious buffet lunch, and healthy bespoke dinners
Book a couples massage (*optional; cost not included in retreat)
Book a 90-min couples wellbeing coaching session for individualized couples' support (*optional; cost not included in retreat)
Group transfer service to and from Christchurch Airport to Maruia Hot Springs. Please schedule your flights accordingly if you'd like to be included in the group shuttle.**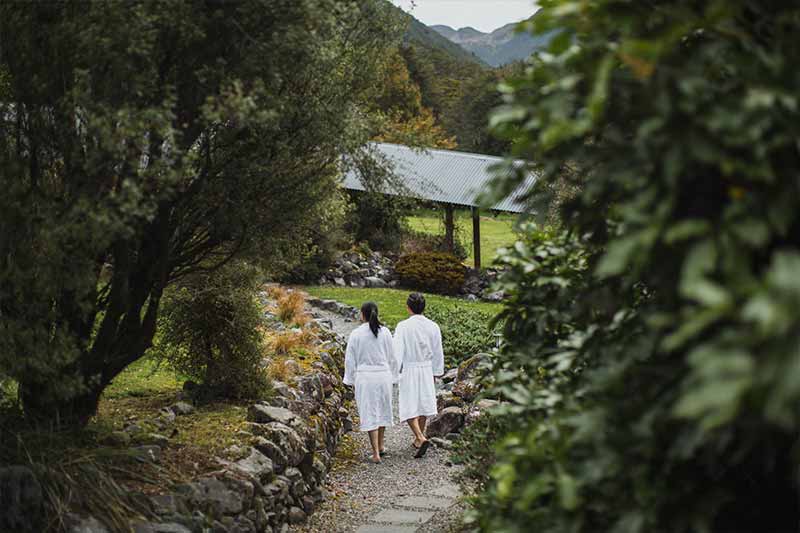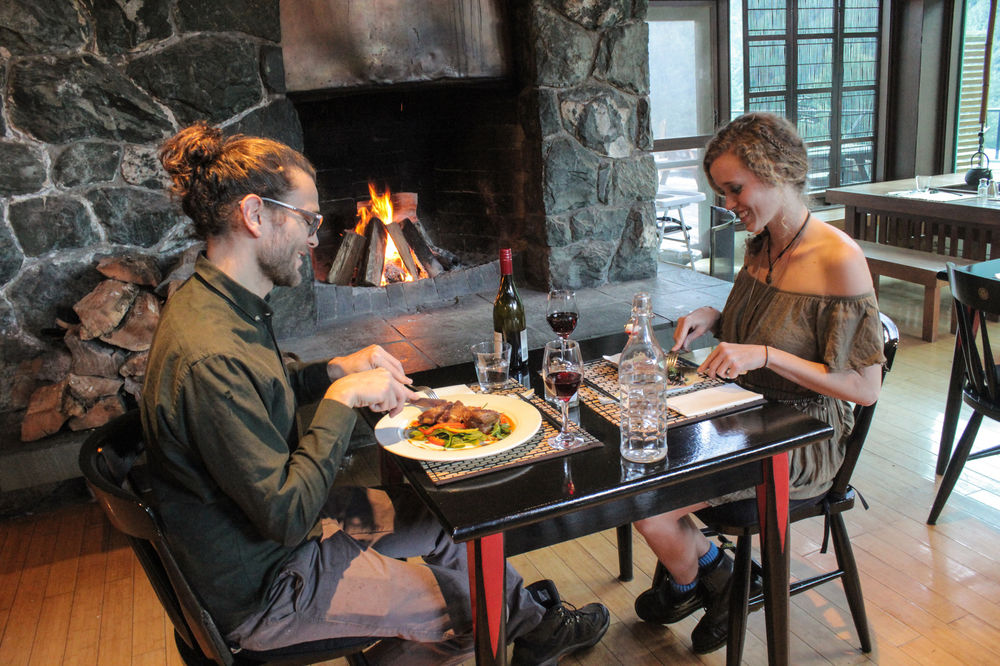 Originally from Italy, Manuela is an art restorer, artist and professional dancer. True to the artist's way, she has always followed her artistic passions, chased the dreams shaped by her intuition, and never stopped believing in a bright future full of artistic expression. Today, she is a art therapist and teaches salsa and bachata classes in Auckland, New Zealand.
Manuela's passion for art led to approaching and integrating art into her life it in a different way. Today, she uses different forms of art as therapeutic modalities for helping others grow, heal and change. Art and creativity have always been a way for people to process emotions and experiences, release and embrace aspects of themselves, and unveil a clearer reflection of who they really are. For this reason, Art Therapy can integrate in everyday life a new way of expressing oneself, as well as a way of understanding others.
Dance or movement therapy, in particular, is a way to free the mind and connect to the body. Dance provides the opportunity to release stress and anxiety, cultivate positive energy, and cultivates strength both physically and emotionally. This therapeutic approach brings dance and psychology together, creating well-being through movement and physical awareness.
Luke is passionate and dedicated student of the human body. He enjoys any and all activities that keep his attention and awareness anchored on his present moment experience. He believes that life is best lived when we are fully embodying our present moment experience. 
Luke sees the possibility and potential of those who seek help from him long before they recognize it within themselves. His compassionate and gentle way of guiding people allows his clients – whether individuals or couples – to feel safe as they explore aspects of themselves they may have been previously unaware of or unconsciously fearful of accessing. Through this process, Luke helps others take the brave first step towards authentic change and permanent shifts in their being.
As a result of his own relational challenges and woes, working with couples has emerged as one of Luke's most rewarding work. He enjoys helping couples see, hear, and understand each other by improving their communication skills and challenging them to take responsibility and accountability for their part and role in the relationship challenge.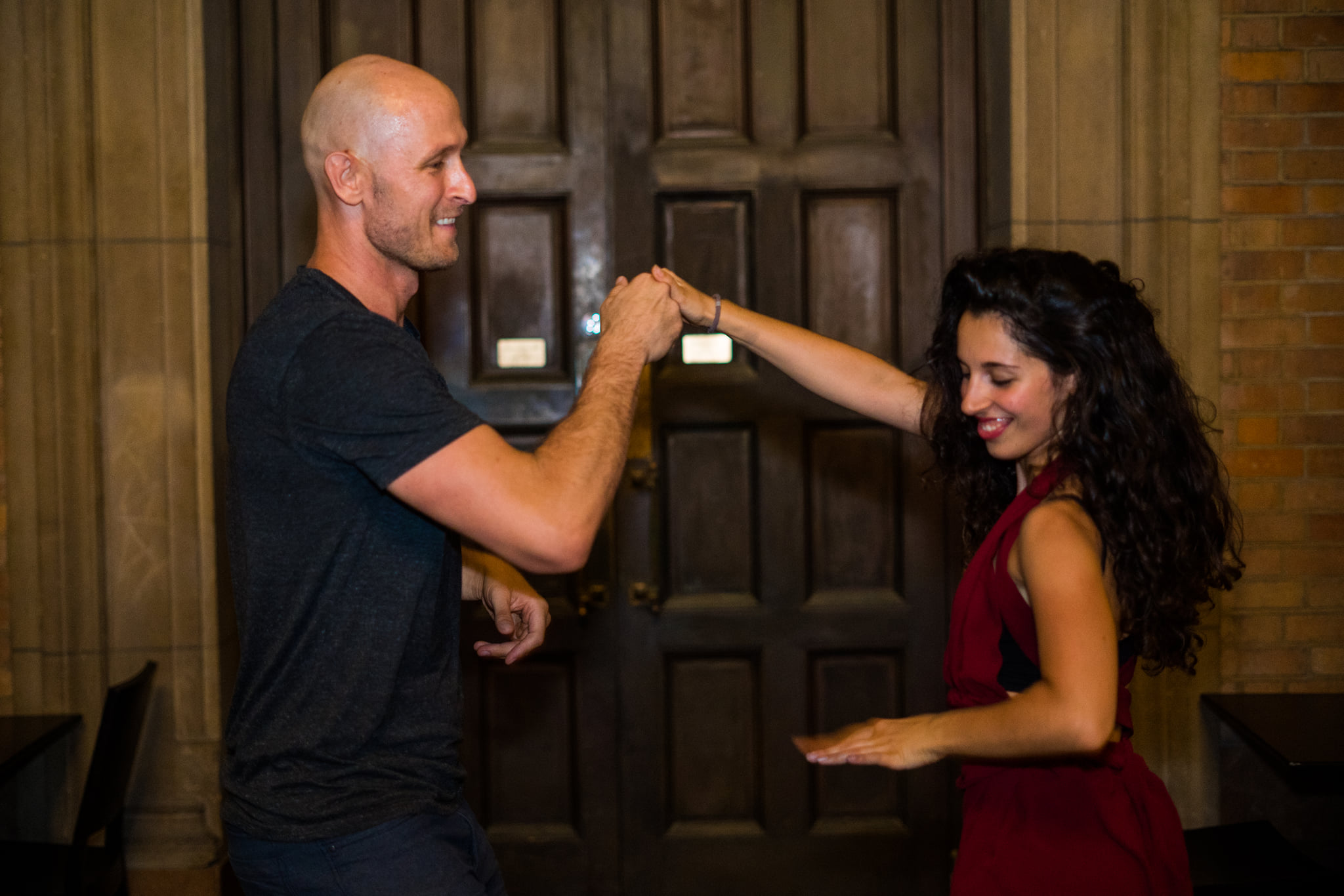 MOUNTAIN VIEW ROOM
Available
Early Bird: NZD $3,495 per couple
Regular Rate: NZD $3,995 per couple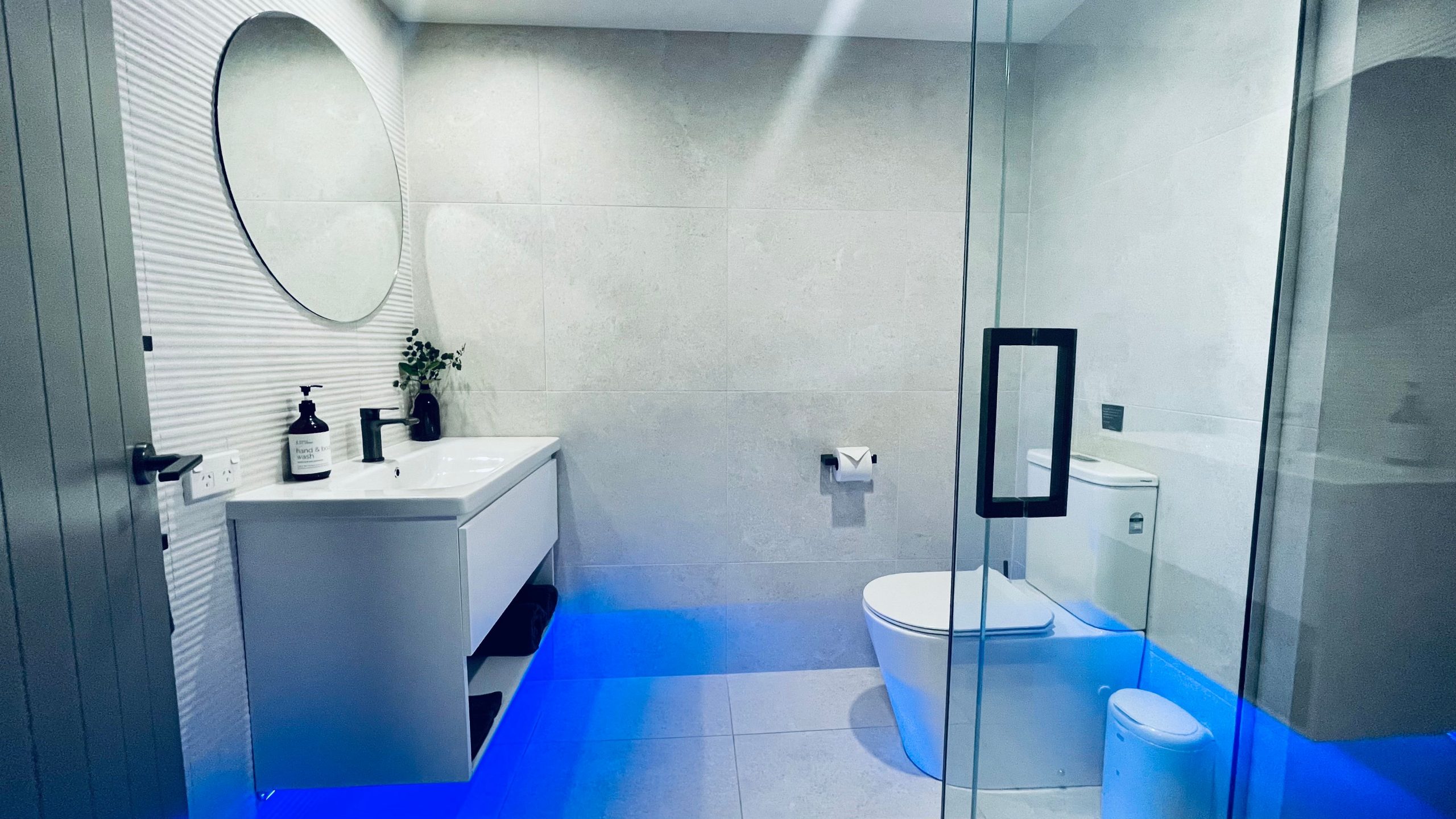 Retreat Dates: POSTPONED
Early Bird Rate ends 
50% non-refundable deposit upon reservation and 50% non-refundable balance by 30 April 2023
Regular Rate: 100% non-refundable payment upon reservation (after 30 April 2023)
**Suggested flight times: COMING SOON
BOOK FLIGHTS HERE