Somawise Online
Group Coaching Program
Get out of your head. Get into your body.
You've garnered insights about yourself through talk therapy. Now what? Mental understanding is not enough to create change. You need practice.
Somawise Online is an experiential journey of reconnecting you with your body. You'll move beyond merely intellectual explorations and learn how to listen to the body, care for it, and understand its subtle language.
A body free of tension and constriction allows for the mind to experience more peace, calm, and clarity. This is because when we heal the body, the mind will follows. The body is truly worthy of worship. This 12-week program will teach you how to be the student of your body. You'll embody a new way of being in the world and become an expert in your own life.. 
Rumination & Overthinking
When we react to our thoughts – and the harsh self-judgments we hold of ourselves – we make them real. Our mind creates our reality. We make our worst fears come true when we react to them as if they are true. We don't realize that we keep getting stuck because we are reacting to the same old fear-based thoughts. 
Our minds are great at coming up with stories that easily hook us and take our attention away from where it needs to be, or pull us into self-destructive habits. The most common stories of the mind include judgments, time traveling, justification, worries and fears, and rules about how you should or shouldn't be in the world.
Living in the mind means that we're engaging with our endlessly-repeating stories about ourselves and the world. We're living in the past or future, rather than being present to what is actually happening in front of us. Disconnected from Self, the body is a foreign country, whose language we don't trust or understand. 
…the body speaks the Truth.
The greatest call to adventure is exploring the potential, possibilities, capabilities, nuances, subtleties, complexities, and paradoxical simplicity of the body. Your body.
As you reconnect your body, you will see the world with new eyes. You become present to life's most precious moments. You savor life without the constant intrusion of distracting thoughts.
The answers to the big questions, challenges, and intentions that we seek  – maybe for years – are found within the framework of the body. 
The body lets you know when the impact of lifestyle choices on health and wellbeing, reveal the source of the self-sabotaging, self-destructive, and self-defeating  reactions and behaviors preventing change, and shows us how to infuse harmony and ease into relationships.
The body lets us know through internal signals and cues which aspects of our lifestyle are supporting or hindering the natural processes of health and healing. If we listen, we can learn how to give the body the nutrition, movement, and rest that it needs to thrive.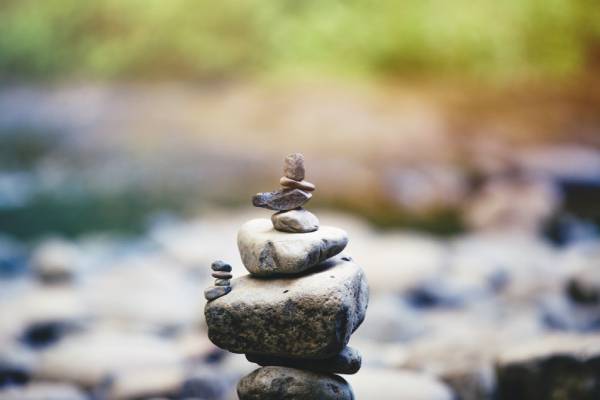 It's through connecting with the body's language of emotions and sensations – and learning how to be still, present, and non-reactive with them – that we begin to loosen our conditioned and automatic behaviors. Stillness is the catalyst for real, permanent change. 
When we stay connected to our body we learn how to differentiate between what is our 'stuff' and someone else's experience. We learn how to show up and listen to others without the intrusion of our own emotional states and baggage being projected onto the other. 
Intentions & What to Expect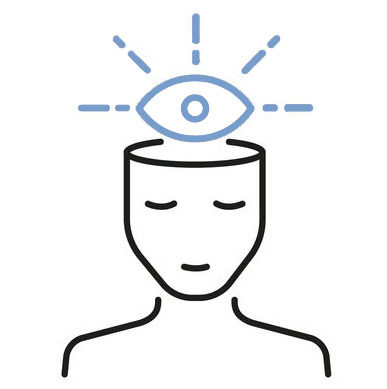 Heal the Body. The Mind Follows.
A healthy lifestyle – and the healthy body that it creates – is the foundation of mental and emotional wellbeing, and builds resilience.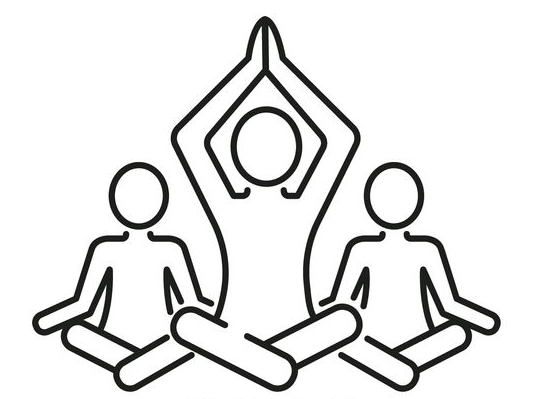 Supportive Group Environment
Group coaching is cost-effective, increases accountability, and allows you to learn from others while sharing your own experiences.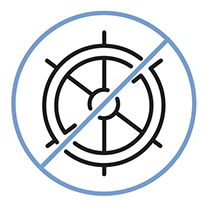 Be Your Own Guru
You'll get a workbook of tools, strategies, and exercises that help you understand your body, its language, and its needs.

Take Back Responsibility
Grab the steering wheel and guide your own change. Feel empowered as you learn to connect with your body.
Peaceful Relationships
Infuse peace, relaxation, and ease into relationships when we stay grounded within our body and own our experience.
Feeling is Healing
Feel more comfortable in your skin as you learn a new way of relating to uncomfortable emotions and body sensations.
Zak B., United Kingdom
"The best way to sum up the benefits I've experienced from Somawise Online is to highlight two recent shifts I've experienced. Yesterday, my partner and I were in a deep and positive conversation about our sex life, needs, desires etc. At one point she got triggered, I got triggered and a downward spiral was very possible but we caught it in the moment, slowed down, came into our bodies and reset our path. We ended up having a really healthy conversation which sowed the seeds for deep and profound connection last night. Everything could have pivoted in a completely different direction in that moment of triggering.
On the same day, I was having difficulty with my son as he was knackered. He started being cocky/defiant and instead of reacting with anger or stamping down my authority I got him to check his tone but let him know I was really listening and acknowledging how he felt. Everything softened and we're having a beautiful morning together.
Thank you for, well, the great work you do. Success!"
Antoinette A., Virginia, USA
"Clearly Somawise Online was meaningful and moving for me while trying to grow in my practice of stillness. I have so much to say and yet hopefully my request to continue my journey with the next Somawise Online group says it all.
Thank you so much for this experience and your encouragement to join the group and your ability to walk through this process with others. It was inspiring to watch so many others go to the depths that they did. And I was honored to have been present alongside those processes. 
For me, if you recall, this was a process I really did not want to address… or so I thought. For that, I am forever grateful. Peace, Toni"
Byron B., Auckland, New Zealand
"I don't say too much, but I would like to share a few words about my experience with Somawise Online. I'll keep it short and sweet: A great course, life-changing and I highly recommend it!"
Jason S., Auckland, New Zealand
"I had accepted that my life was going to be overwhelming and difficult. Somawise Online helped me realize it doesn't have to be that way. I've learned how to bring stillness into my life and even laugh a little when feelings of overwhelm appear. I'm in a better place because I know I can pass through life's many storms with calm and ease."
Kate LP., Auckland, New Zealand
"I admit I was hesitant to join a group format, but from the first session of Somawise Online I recognised inherent benefits. Hearing about other people's experience has changed the way I view myself for having difficulties. The relationship I have with myself is moving towards less self blame, more self compassion. I am also beginning to understand other people in my life better.
Somawise Online taught me to listen to my body as a more reliable source of information than my thoughts. And Luke supports this process within a variety of everyday contexts. Most importantly, Luke is an extremely skilled and compassionate guide for this journey. He offers insightful readings and discussions. But the most valuable thing I experienced in the course was the kind, warm and non-judgmental space Luke held for the group."
Theresa M., NSW, Australia
"I found the program structure and content to be really helpful for me to create a space to reflect on the important aspects of life and build a better relationship with my body. Learning to cultivate the daily stillness practice was extremely helpful and helped me to return to me. The practice helped me to meet myself in my vulnerability and that is a very powerful experience. I definitely walk away with more joy and clarity for my future. Thank you."
Brenda C., Wellington, New Zealand
"The course has been gold and confirmed so much for me. My connection with myself has deepened. During the course, I re-ordered my home, updated my will, and started working with clients again after believing for too long that there were many others who do this better. I have come to accept my uniqueness and what I can share.
I feel as if I have found my place and a deeper sense of inner peace. I have more energy at 74 than I think I had when younger. I am eating in a more sensitive way, much more in touch with hunger and fullness in my body. Mostly I am very content. When discontent arises, I feel it in my body. I am willing to look and feel, but not always comfortable. I am also not sure if healing ever stops. I am also noticing I am not such a people pleaser anymore.
Thank you, thank you. I love the way you have woven a great life – and programme – that you are able to give to others in a beautiful, grounded, clear way."
Himanshu, M., Chicago, USA
"Real Change Happens in the Body" – a section title from Dr. Luke Sniewski's book entitled Somawise – Get out of Your Head. Get into Your Body. This book serves as the companion to the Somawise Online course.
If you think about it, these words are life-changing- how many times have we had an intention and yet failed to see it through? Think back to all those failed New Year resolutions. It turns out, we're not weak as we've been telling ourselves, it's just that for most of us the body isn't there yet to support the big change we're asking it to experience. And it won't be there unless we learn to hear and speak its' language. Somawise will help us do that!
This course has the potential to change your life- not by teaching you some new hacks, but by teaching you how to attune to your body's wisdom daily. Somawise has profoundly benefited me in building an intentional life, and my deepest gratitude goes to its' teacher and founder, Dr. Luke Sniewski.
This course is not more theory- it is a practice that Luke will ask you to develop through "homework"- and it's the practice that will unleash the magic! So, if you decide to take the course – do the work asked of you. It is very clear guidance on building – step by step, an intentional life!"
Mick H., Sydney, Australia
"I came into Somawise Online with some reservations and fear because I had never really done any "Self" work before. Once I felt the safety and compassion within the group, I really looked forward to the sessions, and although it's not an "I've done the course and I'm fixed" thing, Somawise Online has given me many amazing insights and tools that my partner and I are already reaping the rewards of, and I'm sure will start me on a journey that I am now very much looking forward to."
Su Y., Auckland, New Zealand
"Somawise Online was stimulating, and the content related to so many aspects of life that many of us – myself included – subconsciously do not address but need to. It's full of poignant and helpful life lessons that everyone would benefit from learning and therefore I highly recommend this course."
Todd C., NSW, Australia
"Coming into the Somawise Online Program I did not know what to expect at all. I felt very much like a climber sizing up their first ascent of a very personal mountain climbing experience. What the program offered me was support and guidance on my journey to the heights of self-connection, self-awareness, and self-compassion. Unexpectantly – and excitedly – the program highlighted to me the ability and need to stop and enjoy the view during my journey and to bask in the positivity of all the other brave and dynamic participants. I plan to continue to connect with Luke and the Somawise program as I continue to explore and learn about myself and my body"
Joe D., Auckland, New Zealand
"The Somawise Online program helped me build the foundation I needed to get in touch with my authentic self and gain confidence in expressing myself more freely. The course added healthy and meaningful practices into my life which set the stage for real change. It really is a fun experience that is shared within a supportive group."
🔹 Course Length: 12-week program that teaches you how to connect with the wisdom of your body. Biweekly 90-min online group sessions (7 sessions in total).
🔹 Small Group Setting: Each group is capped (between 10 – 14 people) to support in creating an engaging and interactive environment, but also small enough that participants receive individual attention. 
🔹 What to Expect: Each live session includes body connection practices, group discussions, exercises and sharing, as well as Q&A. (Audio recordings available for those who miss a live session). Participants will also be given tools, practices, and worksheets to do in-between sessions. 
🔹 Disconnect from the Mind: Learn and practice techniques to detach and uncouple from self-sabotaging core beliefs, harsh self-judgments, and the fear- and worry-laden rumination.
🔹 The Wise Body: Learn how the body has an incredible capacity to heal itself. When the body heals, it bring a sense of calm, peace, and clarity to your everyday life experience. Heal the body, the mind follows.  
🔹 Holistic Wellbeing: Build a lifestyle specifically catered and designed to your body's health & wellbeing. Your lifestyle will help you learn the language of the human body and understand its needs.  
🔹 Authentic Change: Establish a consistent meditation practice that will serve as the foundation for cultivating self-awareness, creating authentic change, and practicing a new way of being in the world. 
🔹 Relationship: Stay grounded in your body when in relationship – with yourself and others – rather than swept away by thoughts or entangled by challenging emotions. 
Wellbeing Coach & Somatic Therapist
"The mind tells stories. The body speaks the Truth. When we reconnect with the body, we tap into a reservoir of wisdom that helps us to heal, find authenticity, and thrive."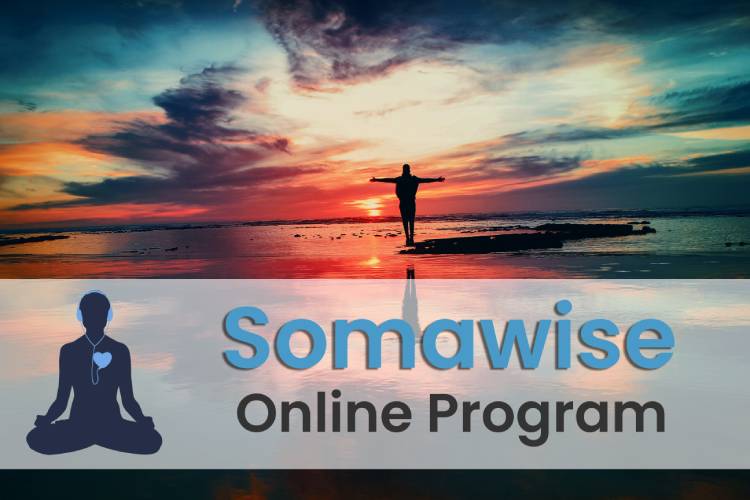 Somawise Online Group Coaching
Connect with the innate wisdom of the body. Improve your wellbeing, vitality, self-awareness, interpersonal health, and longevity. Somawise will help understand what your body needs to thrive, cultivate authenticity, and improve the quality of your life's many relationships. 
Registration – $749 USD. Please email for bank transfer details. 
The next Somawise Online Group starts:


Week of February 14th, 2023