Testimonials
What people are saying
Luis, C., Monterrey, Mexico
"My experience with Luke has shown me something far more important than a diet or a workout routine. This was the beginning of a journey of observation and understanding, and one that I will continue for the rest of my life. Through reflection, self-observation and awareness, Luke helped me to develop a way of being the conscious master of myself. He is a teacher of right thought and equanimity. I cannot imagine anything else that would make my life better. I'm sure this has been one of the best investments that I'll ever make."
Nina S., Auckland, NZ
"Luke understands how to meet you where you're at. Rather than following a prescribed structure, a session with Luke is more conversational and shaped in a way where he naturally and subtly pulls it together to deliver what you need. Luke has a presence to him that allows you to feel seen and heard. He understands how to hold space that is free of judgment and one that is safe for you to be your true authentic self. Rather than being talked at, you talk with Luke and, in the process, you're guided back to a place within yourself that holds everything you need to live your best life."
Monique E., Auckland, NZ
"Luke is as relentless as he is patient, kind and thoughtful when it comes to helping with finding your purpose and helping you reach your goals. He knows what you're capable of long before you ever notice it yourself. I had bad habits and was going through some major life changes. I truly believe Luke had a massive hand in how I managed and developed during this transition period of my life and I just want to say thank you to Luke for the thoughtful conversations, for holding a space free of judgment, and for being a generally inspiring and fun guy."
Katrina P., NZ, Lost 42kg
"To be honest, I didn't even want a trainer or coach. I'd been there, done that, and always found that – although they were nice – they just went through the same old routine. So I went to my first session with Luke reluctantly to be supportive of my partner. As it turned out, Luke was amazing and exactly what I needed. He tailored exercises and workouts to cater to my skill level, what I liked, and where I was wanting to go. When I did plateau, he was able to work with me to find out why and make the necessary changes. I can't thank Luke enough for always being positive, supportive, and – literally – my biggest fan. He supported and reinforced behaviour change that – although challenging – was manageable and sustainable and that resulted in a complete lifestyle change for me."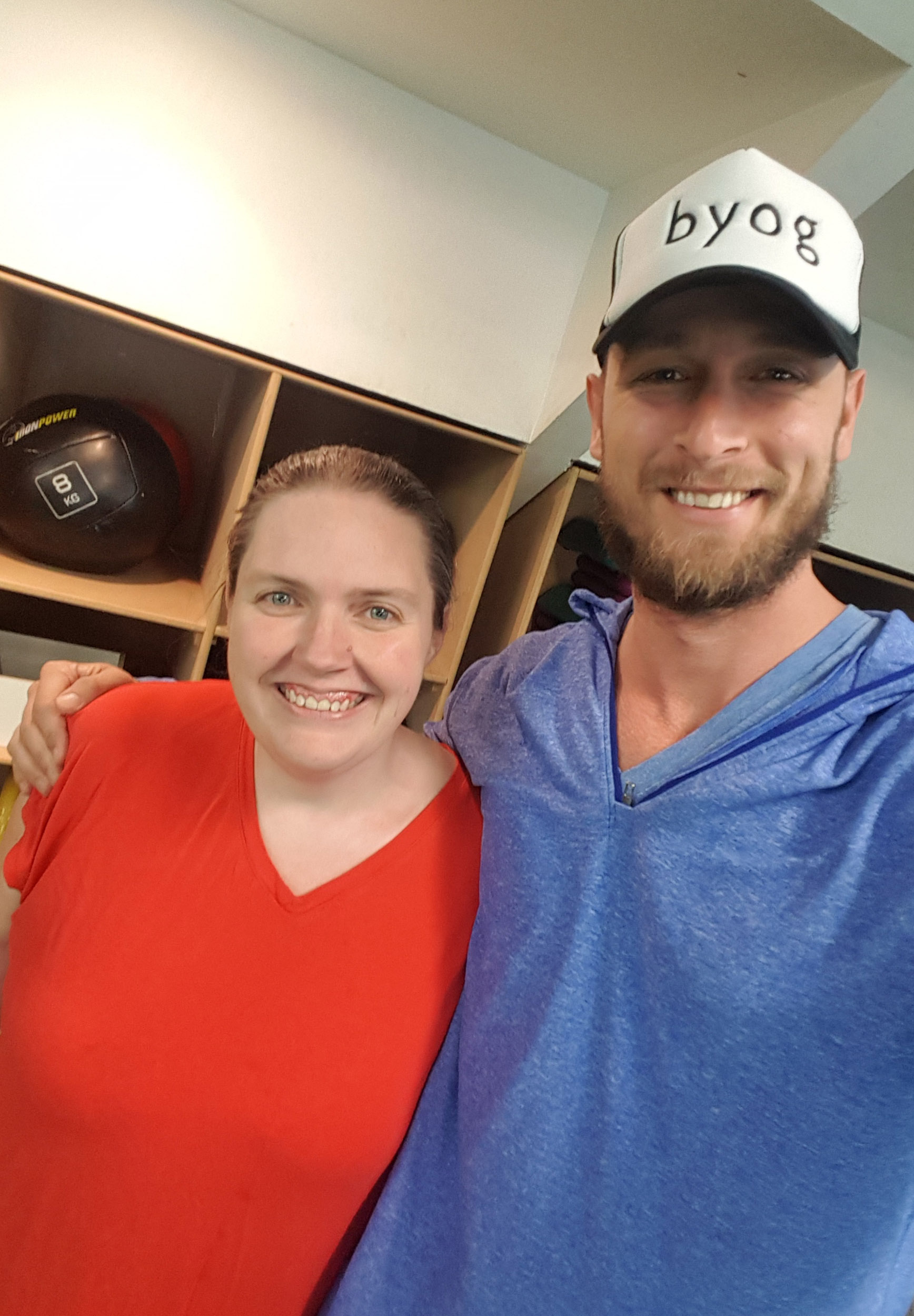 James W., Auckland, NZ, Lost 30kg
"Straight up let me leave a review on Luke. Me and my partner started going to him 4 months ago. In that time I've lost 30kg and my partner has lost 35kg. Luke goes above and beyond for his clients to make sure they are happy, and helps them achieve their goals. There are a lot of phonies out there that take your money and give you the standard set routine, whereas everything Luke gives you is personalized. Try him out, you won't regret it. And thanks Luke for your hard work."
Ashley C., NZ, Lost 30kg
"Luke can be regarded as a class above his contemporaries in the sense that he is absolutely committed to lifelong learning and has an insatiable hunger to improve himself constantly. His in-depth knowledge about health and wellness spans well beyond the scope of basic workout routines. Given the fact that he is always more than willing to clarify your doubts and share his knowledge with his clients, training with Luke has been quite a brilliant learning experience for me. Fun, energetic, committed, and inspiring, Luke can surely help anyone realize their dreams of a fitter and healthier version of themselves. I'm now 30kgs lighter in a short span of 6 months. I can't recommend him enough!"
Annette C., Auckland, NZ, lost 30kg
"Thank you, Luke, for the help, encouragement and delivering a mindset to move forward with. I know now I would not have achieved these life-changing habits and results without your quiet, calm, and persistent dedication to my cause."
David D., Los Angeles, CA, Lost 45 kg
Check out this video of David Diaz, who lost 100lbs (45kg) in less than six months! It's amazing what happens when you put the mind and body in a healthy and supportive environment.
Simon Gault, NZ Masterchef
This was the last day of filming Razor Film's 3-episode documentary
"Why Are We Fat?" with Simon Gault.
"If you want to lose kg's, Luke is your man!"
Sarah H., Westpac NZ
"Luke's memorable keynote address to 200 of our people showed how mindfulness can not only improve self-awareness, but also empathy, conflict management, and effective communication. Luke's calm, warm and authentic style engaged our people and set everyone in the right frame of mind for the day."
Mark E., Auckland, NZ
"Luke is the expert we contract when we want to share the message of wellbeing with our clients. His passion for, and in-depth experience in, physical and emotional wellbeing enables him to tailor his message based on where they are showing up. I would not hesitate to recommend Luke to anybody who wants to learn more about how they might better take care of their health and wellbeing."
Diego Boneta, Los Angeles, CA
Check out this video of friend and client, Diego Boneta, who I worked with as part of a movie project, which eventually evolved into Diego making the cover of Men's Health Magazine.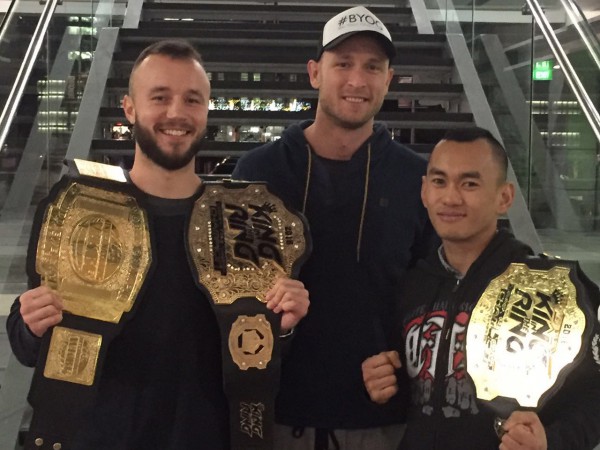 Victor Mechkov & Joey Baylon
Top NZ Muay Thai fighters went through a six month strength and conditioning and meditation and mental training programme. Both fighters won New Zealand's 'King in the Ring' & WKBF Title Fights in their respective weight classes (75kg & 62kg).
Jason Suttie, 6-time NZ Kickboxing Champ
"Luke is such a knowledgeable man in both strength and conditioning and mindfulness. Many of my fighters use him when they prepare for fights because he is amazing, knows his shit, and loves what he does."